Many people have a lot of opinions on how plus-size women should dress. Most of them stem from years of conditioning that has taught us to idealise a certain body type. But here's the thing. It's 2021, and you shouldn't be listening to or following rules that limit you and your individuality. So if you have been shying away from dressing the way you want to, we have debunked some myths for you.
1. You can't wear crop tops
Total BS. A crop top is a cool piece of clothing, and anyone can wear it. You don't have to worry about your belly showing or looking fat. The important thing to remember is that you're pairing it with the right kind of lower garment, depending on the occasion. For instance, if you're going for a brunch, opt for a denim or leather skirt but, if you're on the beach, opt for a pair of shorts. 

2. Wear black to hide your problem areas
You don't have to follow this myth unless you're a nihilist, waiting for the end of the world. Plus-size women are often advised to wear black because it makes them appear slimmer. But why would you want to do that? Instead, opt for your favourite colours and let your personality shine. You like white? You wear white. That's it.
3. Choose oversized clothes
If you're all about the anti-fit,
fat girl clothes
trend, then that's fine. But if you're trying to hide your body under layers and layers of clothes, it's time to stop. Instead, opt for clothes that fit you well and accentuate your curves. A fitted outfit will not only give your body structure, but will also make you appear more put-together.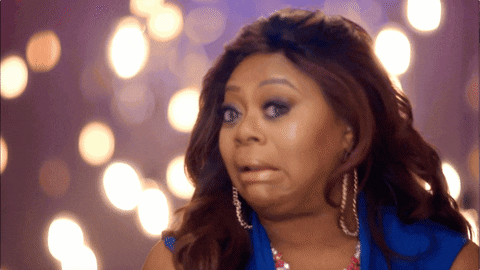 4. Ditch figure-hugging items
Depending on where you look, some fashion rules suggest that plus-size women should look to disguise and minimise the appearance of their rolls, and arguably, form-fitted clothes do neither. But why should I be ashamed of my body?
2021 is my year of embracing figure-hugging items, which for some might sound like a minor thing. However, when you've spent most of your teenage years despising the vessel that carries you, it feels revolutionary to wear a piece that would have sent previous you into a spiral. There's beauty in stepping out of your comfort zone and finding out it's not that bad.
5. You can't follow trends
Fashion trends aren't made for specific body types. For instance, gold is a huge trend this season and anyone can adapt it. It's not just meant for celebrities or fashion influencers. So don't let anyone tell you otherwise. The trick is to pick trends that merge with your personal style. But if you're open to experimenting, that's even better.
These are some of the myths about plus-size dressing that you can do away with. If you have heard of any more, let us know in the comments and we'll try to debunk them.